Exhibitors
Swanson Reed - Specialist R&D Tax Advisors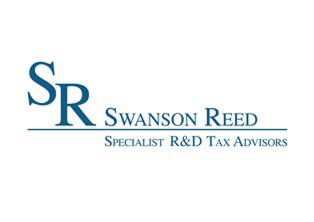 We help companies claim the R&D tax credit.
With offices across the nation, Swanson Reed manages all facets of the Research and Development tax credit process, including:
R&D tax credit eligibility assessments
R&D tax credit claim preparation
R&D tax advisory services (including claim and documentation assurance and IRS review advisory)
We treat client confidentiality and client tax risk seriously:
We are certified to the ISO31000:2009 Risk Management standard
All claims prepared by Swanson Reed undergo a six eye review
All claims undergo a technical review involving a qualified engineer and certified public accountant
OUR DIFFERENCE
We care about price – Our fees are the most competitive in the market
We care about risk – We're one of the most, if not, the most conservative R&D tax providers in the market
We are here to stay – We are Texas' largest specialist R&D tax firm and we have a long-term outlook
Are you an Enrolled Agent or Certified Public Accountant looking to earn your annual IRS CE or CPE credits before the December 31 deadline? Look no further, Swanson Reed offers FREE monthly webinars and which provide IRS CE credits for Enrolled Agents and CPE credits for CPA's.
Address
1120 South Freeway, Suite 127
Fort Worth, Texas
76104
United States
NASBA Approved providers:
Registry ID:
139434
Approved Delivery Method:
Group Internet Based
Group Live
Your search returned no results
Description:

The construction and architectural industries are continually engaging in R&D to develop new and improved processes of delivery, construction materials, and other R&D projects. This course will help t ...

Program Level:

Basic

Delivery Method:

Group Internet Based

Group Live

Description:

Oil & Gas companies are increasingly engaging to develop new and improved extraction methods that are more efficient and environmentally sustainable.  This course offers further knowledge in the R&D T ...

Program Level:

Basic

Delivery Method:

Group Internet Based

Group Live

Description:

The life sciences and biotechnology industries are no strangers to R&D. From healthcare to medical technology, companise are continually seeking to achieve technical advancements in these fields. This ...

Program Level:

Basic

Delivery Method:

Group Internet Based

Group Live

Description:

From manufacturing to software, businesses from a wide variety of sectors are increasingly introducing automation into their workflows and day-to-day processes. This course seeks to provide further in ...

Program Level:

Basic

Description:

The agricultural industry is increasingly relying on R&D to create new and improved production processes. This course will provide more insight on how taxpayers engaged in research and development act ...

Program Level:

Basic

Description:

Attendees will gain an overall understanding of the R&D  Tax Credit and will be able to: identify qualifying research activities and expenses; define the IRS 4-Part Test; calculate their estimated R&D ...

Program Level:

Basic

Delivery Method:

Group Internet Based

Group Live

Description:

Software development is increasingly becoming a staple for American businesses, with many taxpayers engaging in research and development activities to produce innovative software solutions. However, g ...

Program Level:

Basic

Delivery Method:

Group Internet Based

Group Live
7 Results
Your search returned no results
How the Specialists at Swanson Reed Can Help You

10 Feb 2017
1 Results