Exhibitors
Sourcing Industry Group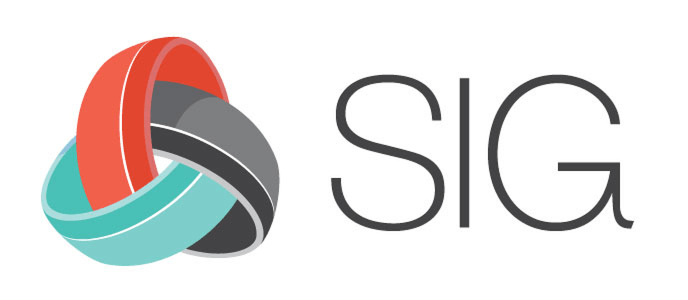 SIG is a global member-driven organization with membership drawn from North American Fortune 500 and Global 1000 companies through sharing of innovative technologies, emerging best practices, and professional experiences and expertise. Continuing education is our focus, as we consistently seek to educate constituents and member companies.
SIG University was created at the request of SIG members, who saw an educational training gap for today's workforce. Our members represent some of the most globally recognized brands and in total have over $17 trillion of spend under management.

SIG University was founded on the ideals of elevating the procurement and third party management professions to embed best practices, bring consistent standards excellence and increase strategic value for all stakeholders. It is an inclusive, internationally recognized university with a mission of advancing the quality and impact of third party relationships, while transforming the careers of those engaged in this work.
Our programming is based on best-in-class adult learning principles to transfer knowledge and skills to its students. The pedagogy is focused on the self-directed learner, who comes to our programs with at least basic knowledge of the materials, the necessary skills to be successful, is a motivated self-starter, has good time management skills and the ability to apply the learning to their role, the profession and/or their company. Our learning model is supported by faculty who are expert practitioners and have held senior leadership positions in the specific discipline, ensuring their experience guides students to better learning outcomes and leverages real-life content.
Address
961687 Gateway Blvd.
Suite 201M
Amelia Island, FL
32034
United States
NASBA Approved providers:
Registry ID:
143606
Approved Delivery Method:
Your search returned no results
Field of Study:

Business Management and Organization

Finance

Information Technology

Specialized Knowledge

Description:

SIG University's Certified Third Party Risk Management Professional (C3PRMP) is a video-based, on-demand program designed for the time-constrained professional. Created by Linda Tuck Chapman – advisor ...

Program Level:

Intermediate
1 Results
Your search returned no results
1 Results
Your search returned no results
SIG University Testimonial -- Greg Tennyson

26 Jun 2019

Greg Tennyson is the Chief Procurement Officer at VSP Global. He put his entire team through SIG University so they could all speak the same sourcing language.
1 Results